Words cannot express how special it is to see Curly Orli and her friends, the characters that you have come to love, not only on pages of my story book! These characters are now featured on handmade leather key chains by designer Lera Burshtein and in "Curly Orli Felt Board game" by designer Tatiana Lapotko.
Each key chain is: $29.99 <> Curly Orli Felt Board game is $39.99
Free worldwide shipping available. We accept PayPal: vlad@lunart.ca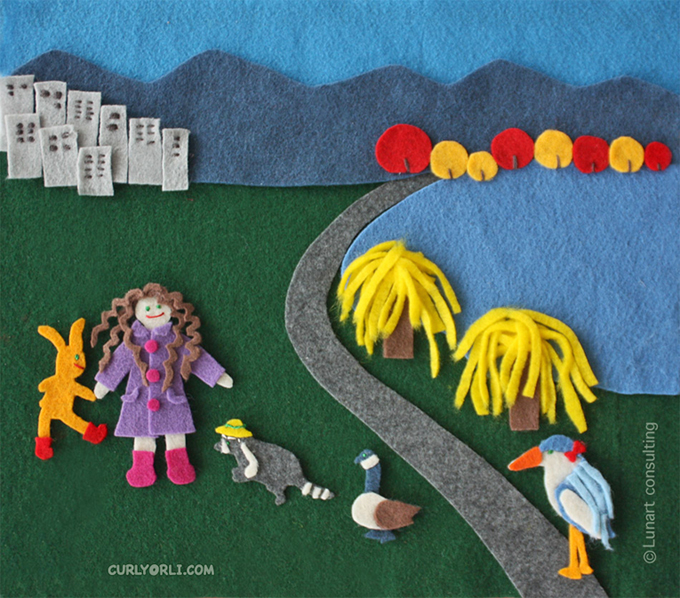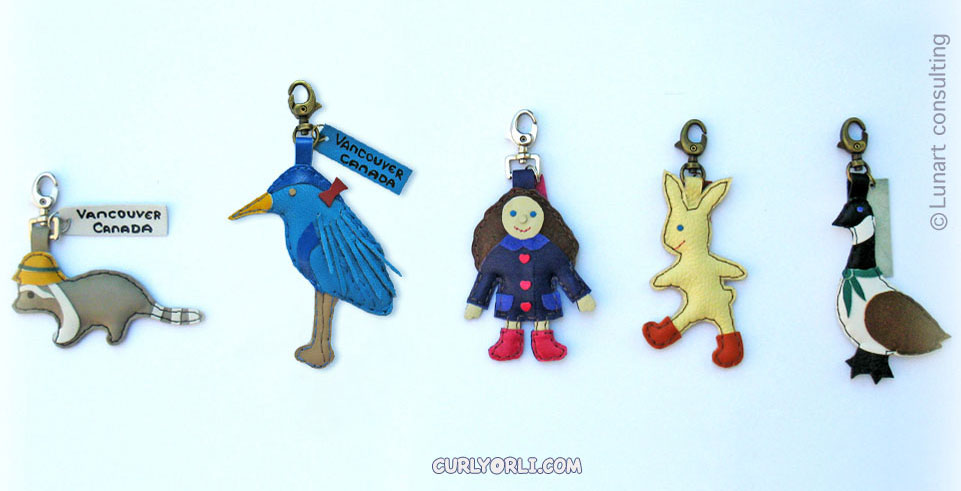 Curly Orli hopes to find a sponsor for funding the manufacturing of keychains, as well as felt board and lotto games featuring her image. We have so many ideas! Let's work together on materializing them.
With love, Lagoonca
design@lunart.ca