This lesson is devoted to Rosh Hashanah (Jewish New Year). During this celebration, it is a custom to eat apples dipped in honey.
1. Take two pieces of plasticine. Red color and lighter color. Roll one of them into the ball, and flatten the other.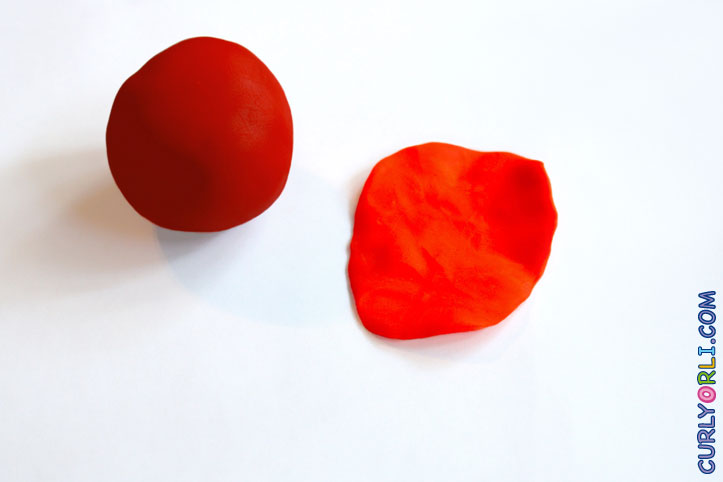 2. Connect the two pieces. Shape the ball as an apple.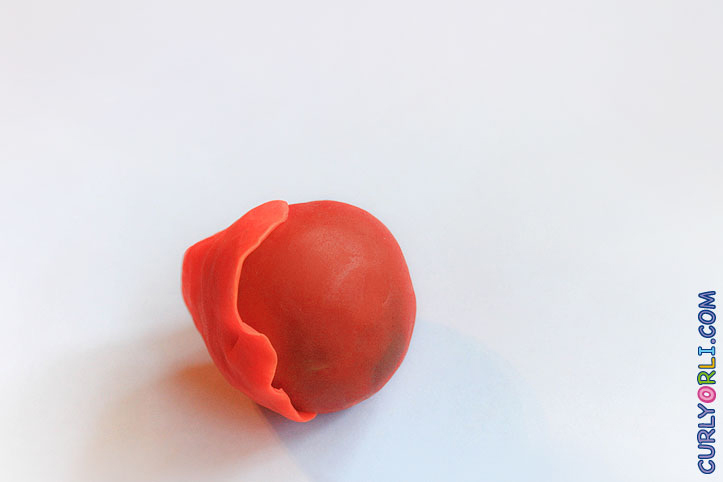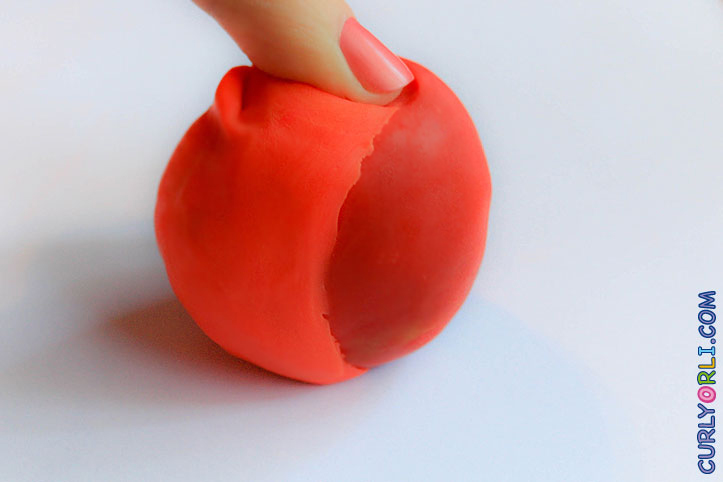 3. Add leaves and the top.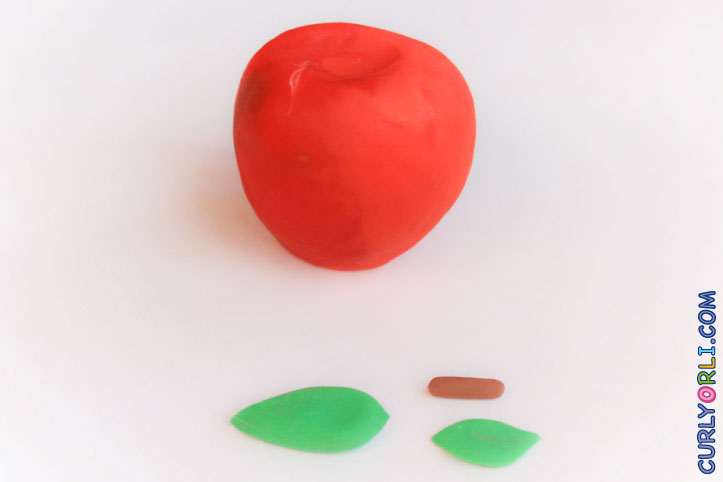 The apple is ready!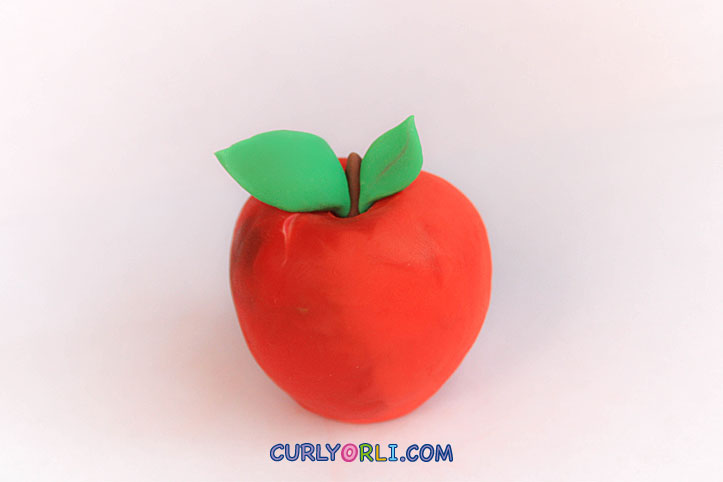 Also, we will make a bee.
4. Prepare the necessary parts of the bee's body (head, body, black stripes, wings and whiskers) and connect them.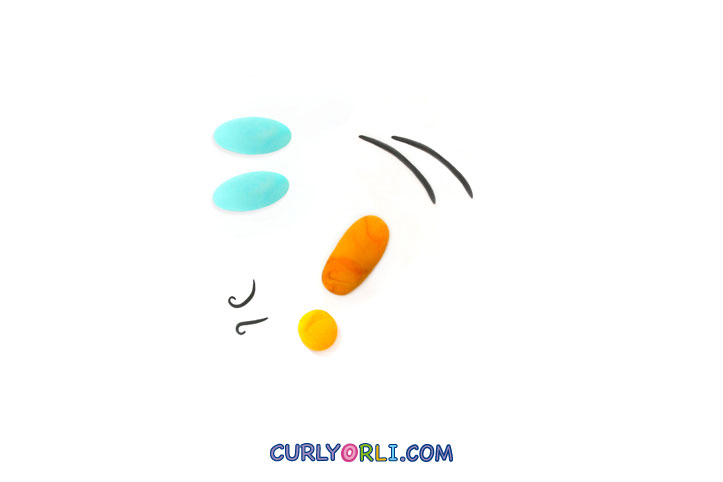 5. Now add mouth and eyes.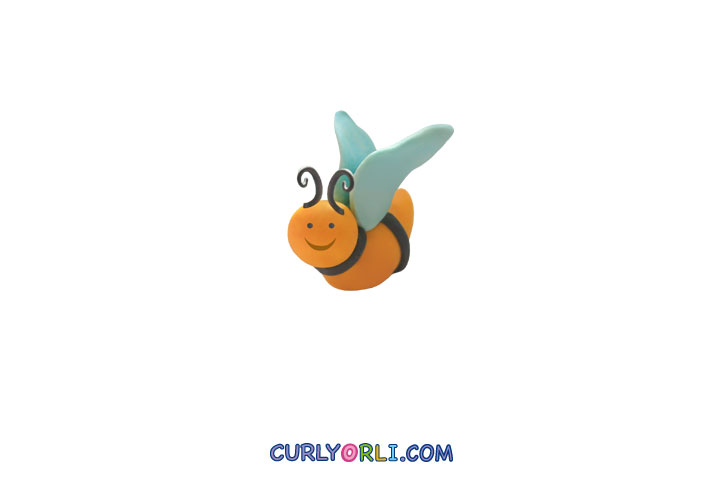 Have a sweet and happy New Year! Shana Tova!
Your feedback is welcome! Please send any comments, questions, or suggestions to curlyorli@gmail.com.