March 26, 2012
Tutorial from American textile designer, Tatiana Lapotko ("Mono-no Avare") who created handmade felt board game for Curly Orli.
Felt is a user-friendly craft material. You do not need any experience to make this friendly monster: if you can outline, cut, and glue – these are all the necessary skills.
Materials needed:
− Craft felt
− Scissors
− Pen, pencil or chalk
− Glue
− Multicolored thread
− Needle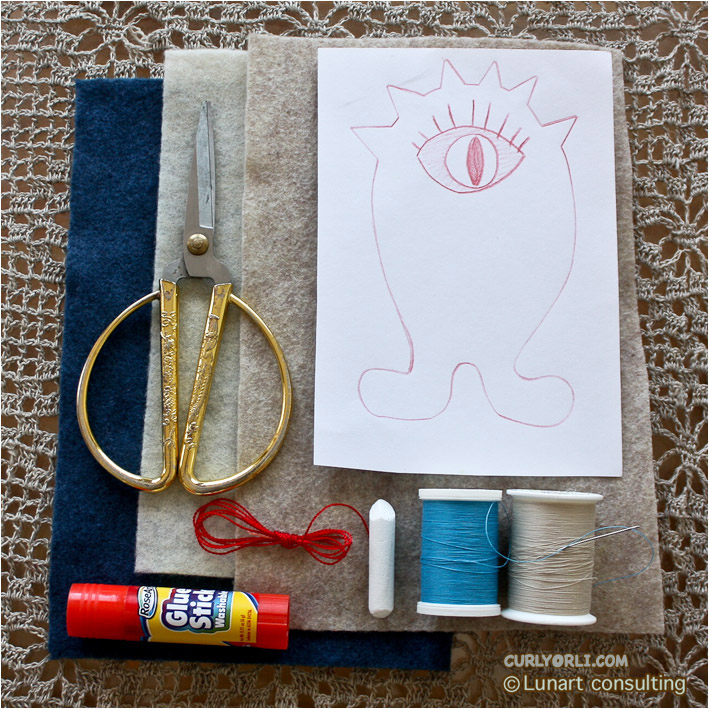 1. Transfer the template on to the felt and cut it out.
Tip: You can use a pen or a pencil for transferring. They make a distinct outline, but beware of the marks visible from the front.
I prefer to use a sharpened chalk – either tracing the outline or dabbing it on the edge of a template. Use colored chalk for light colors of felt.
2. Glue the layers of an eye together and then stitch through all the layers to the monster's face. Stitch decorative lines along hair spikes and on a belly.
Tip: Stitching is optional, but it both ensures safety of little parts' attachment and adds a decorative touch to your project.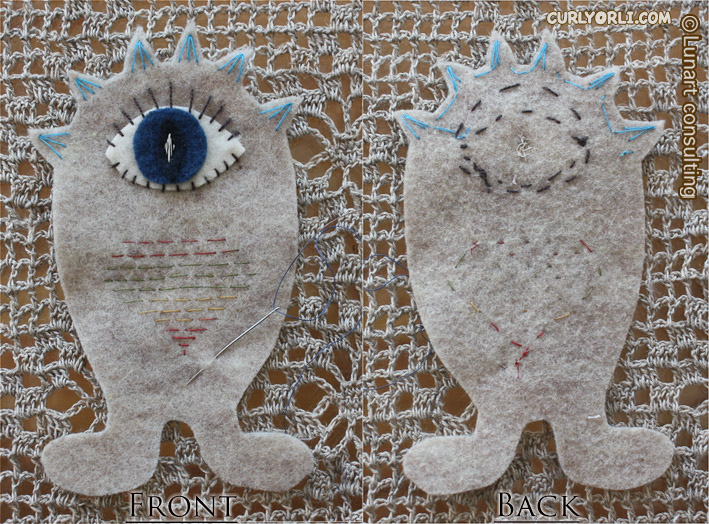 3. Glue the lining felt and cut by the outline.
Tip: Regular glue stick works fine adhering felt. For better hold and ease of the application use a spray adhesive.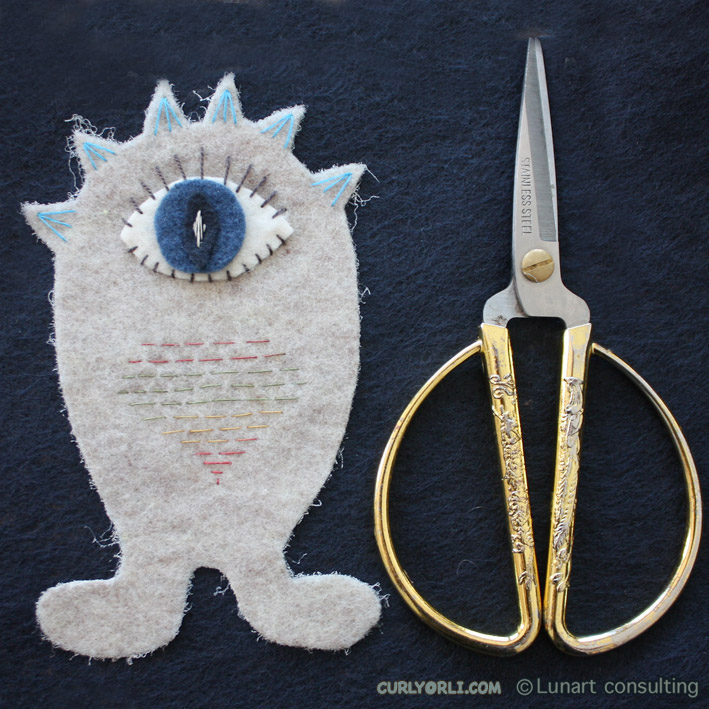 4. Meet your felt monster – it's ready to become a faithful friend!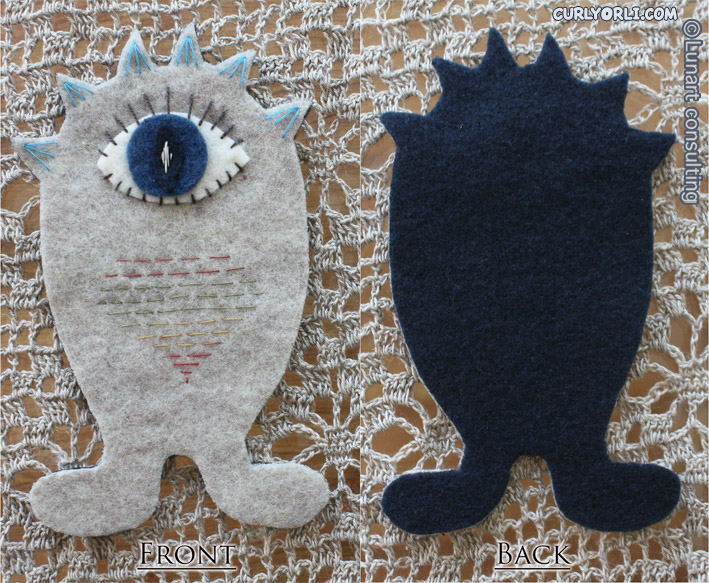 Your feedback is welcome! Please send any comments, questions, or suggestions to curlyorli@gmail.com