Finally… Unique set of Curly Orli's Leather Keychains is ready!
Meet the leather characters from "Curly Orli Goes To Vancouver": Curly Orli, Bunny Arni, Goose Simon, Raccoon Tony and Heron Lilly. Great idea for anybody looking for souvenirs from Vancouver.
Special Project of Israeli designer, Lera Burshtein ("Lerika") who created handmade leather accessories for Curly Orli. A Unique Series of Vancouver's keychains with the leather characters from fairy tale "Curly Orli Goes To Vancouver".
Shop Section: Leather Keychains
Product ordering information and more pictures: Buy on Etsy.com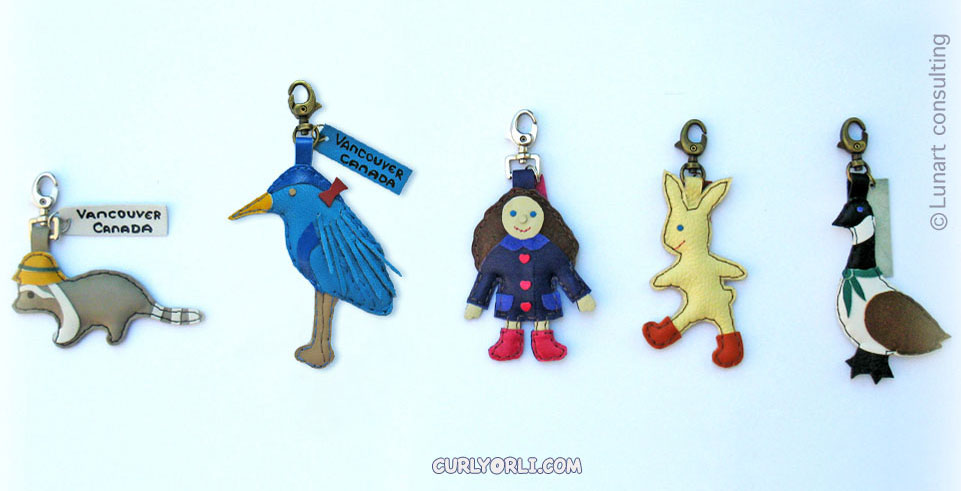 © 2011 Lunart consulting. All rights reserved.