Special Project of American textile designer, Tatiana Lapotko ("Mono-no Avare") who created handmade felt board game for Curly Orli.
Curly Orli felt board with a set of figurines. Based on the book by Lana Lagoonca "Curly Orli Goes To Vancouver".
Shop Section: Children's Board Games
Product ordering information and more pictures: Buy Curly Orli Felt Board Game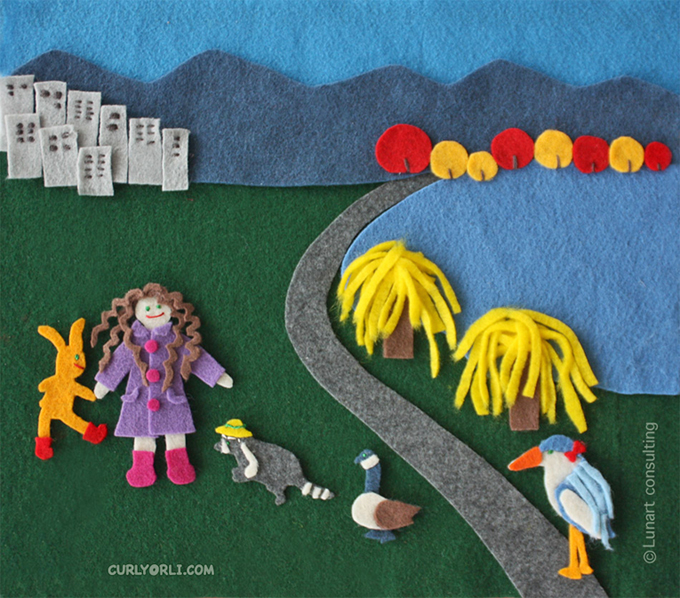 © 2011 Lunart consulting. All rights reserved.