Special Project of Israeli designer, Lera Burshtein ("Lerika") who created handmade leather accessories for Curly Orli. A Unique Series of Vancouver's keychains with the leather characters from fairy tale "Curly Orli Goes To Vancouver".
Shop Section: Leather Keychains
Product ordering information and more pictures: Buy Bunny Arni Leather Keychain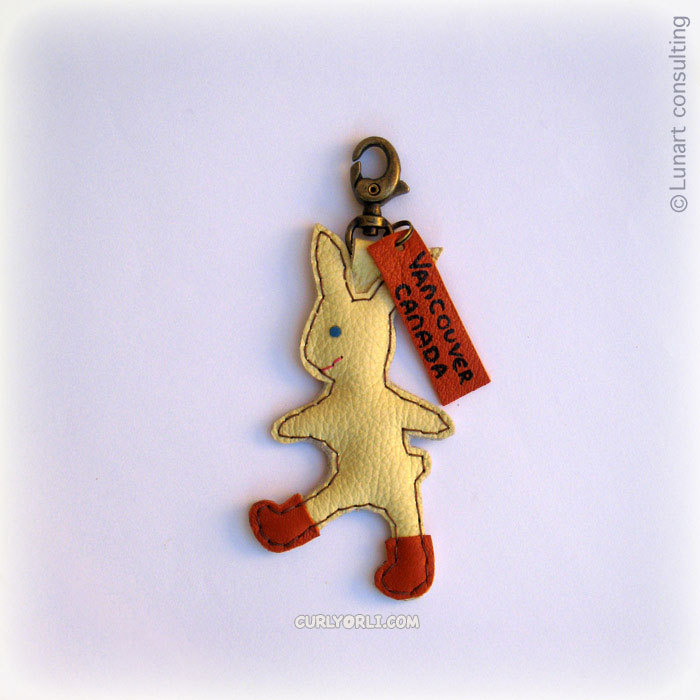 © 2011 Lunart consulting. All rights reserved.